Which numbers govern your life and what do they mean?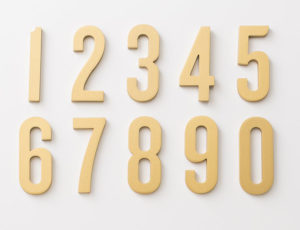 "Number is the within of all things." – Pythagoras
Whether you are seeing repeating number sequences, such as 11:11, 222, 333, 444, 555, or just want to know what your core numbers are, this reading will reveal what your vibrational blueprint is, and why certain numbers might be appearing in your life. I will analyze the 6 core numbers found in your chart, as well as your personal year number, which shows lessons you are currently working on. To decode your numbers, I will need your date of birth and your full given name (as it appears on your birth certificate), as well as the current name you use. I will go over your numerical blueprint with you on the phone, or via Skype video call (35 mins). You will also receive a PDF with your numbers. p.s If you are new to numerology, I recommend THIS ARTICLE.
---
PRICE: $69
---
What is Included:
⌖ 35 min phone call
⌖ List of your core numbers
⌖ One question
Please allow 1-2 days for delivery after placing your order. I will email you to schedule a phone time for our call after your order comes through. Complete the form below to place your order and make a payment with credit card or Paypal (on the next page).
---
---
What My Clients Say..
---
"Aleeiah's reading went beyond numerology. Combined with her intuitive insight, it gave me clarity about the year ahead and the one that just ended. She gave me insight about my choice of partner, the meaning behind significant changes in my life, and the energetic meaning of my name. It was a very enlightening reading and extremely useful–which I appreciated immensely." – S.S.A
Find more testimonials HERE.