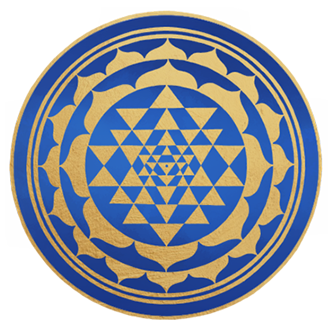 "You are what your deepest desire is.
As your desire is, so is your intention.
As your intention is, so is your will.
As your will is, so is your deed.
As your deed is, so is your destiny."

– Upanishads

UPDATE 4/22/21: I am currently taking a break from life purpose readings! Please consider a Tarot reading instead. 🙂

---
The Life Blueprint Reading is catered toward truth seekers who are interested in psychological growth work. I will investigate the many expressions of your life's mission, your unique skills, and offer suggested ways you can live up to your highest potential. The Reading is Numerology and Astrology focused. You will receive a list of your core numbers, major planetary influences, oracle card reading, as well as an intuitive totem animal, and a recommended crystal remedy. This reading is an investigation into your life's mission, and is not computer generated. It takes me many hours of work to combine all the research from the various tools I use.
The Reading looks at your most prominent talents and unique potential, as well as offers helpful suggestions for areas that may need healing or integration. You may be reminded of things you already know, or learn something completely new that will help you take necessary action toward a change you've been considering. My readings are usually fun and insightful. Find testimonials here.
"Aleeiah's reading was incredibly accurate. It validated the gifts I received from a painful past, as well as the spiritual path I am currently on. Fear has held me back from wholeheartedly embracing that path, and reading about my life purpose and the challenges that prevent me from illuminating my path is rich, and has helped me find the courage to move forward. Thank you." – Nan
A typical turnaround time for your reading is 7-10 business days. I only accept two readings monthly. Waiting time for a reading varies from 1-2 weeks, depending on the current schedule. Feel free to email me to inquire about delivery time prior to placing your order. Read more about the process of how a reading works here.
---

Price $169

---

 Readings are 90 mins and are delivered via phone, Skype, or Zoom.

You will also get a summary in your email.
Please make sure to fill out your information accurately in the form below. The more accurate you can be with your birth details (full name, time of birth) the more accurate your reading will be. After submitting the form you will be directed to a page for making the payment via Paypal. Paypal accepts all major credit cards. Your order is NOT complete until you submit payment. You will receive a follow-up email shortly after placing your order.
Reading Questionnaire

---
Important: If you do not receive a confirmation email within 24 hrs, please check your spam folder, in case my email might have arrived there accidentally. This happens occasionally. Also, if you are not redirected to the payment page after submitting the form, click here.
Disclaimer: The Medicine Owl makes no claims to diagnose, treat, prevent, mitigate, or cure diseases with any given advice. All information provided is for educational purposes only. None of the information should be misconstrued as medical advice. The content on this page is copyrighted © and may not be used without written permission.