The Basics of How Ordering a Reading Works:
⌖ You complete the payment through Paypal (accepts credit cards).
⌖ I email you to confirm your details and schedule a time for a call.
⌖ I will call you to deliver your reading on scheduled time.
⌖ You will receive a PDF via email after our call.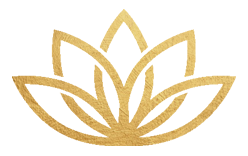 Additional Information About The Reading Process..
---
You can always ask questions during your reading and I will do my best to answer them. Please note that this is not a psychic reading. I use my intuition and guidance during the delivery of your reading only in conjunction with Numerology and Astrology. For ethical reasons (individual free will) I am unable to answer questions such as: "when will I meet my soulmate?" or "should I quit my job?" If you're are looking for this type of information, then my readings are probably not the right choice for you. I honor all individual spiritual beliefs and do not interfere with free will choices. I always have your highest good in mind, and aim to deliver a reading that helps with your soul growth. My primary focus in researching your life's mission is to identify what karmic obstacles you have chosen to overcome, in order to fulfill your life purpose. Remember that uncovering your life's mission involves both shadow and light.