I've been delving into the world of creating Yantras lately, and now have my own Etsy Shop, where you can order both canvas and paper prints of my Yantra paintings. I'm currently in the process of creating more Yantras. The image above is my Venus Yantra you can find at Etsy. If you are wondering what Yantras are, you can find my recent article on the subject HERE.
Here is an excerpt..
Yantras are geometric forms of deities, planets, and principles of spiritual evolution, deriving from the ancient Tantric traditions of India. The earliest Yantras discovered date back at least 11,000 years. Western dictionary definition for a Yantra is "an auspicious diagram used in meditation to help focus the mind". The word Yantra roughly translated means 'a vehicle' or 'an instrument'.  Essentially, Yantras are vehicles for spiritual evolution, and liberation from the cycle of death and rebirth.. read more.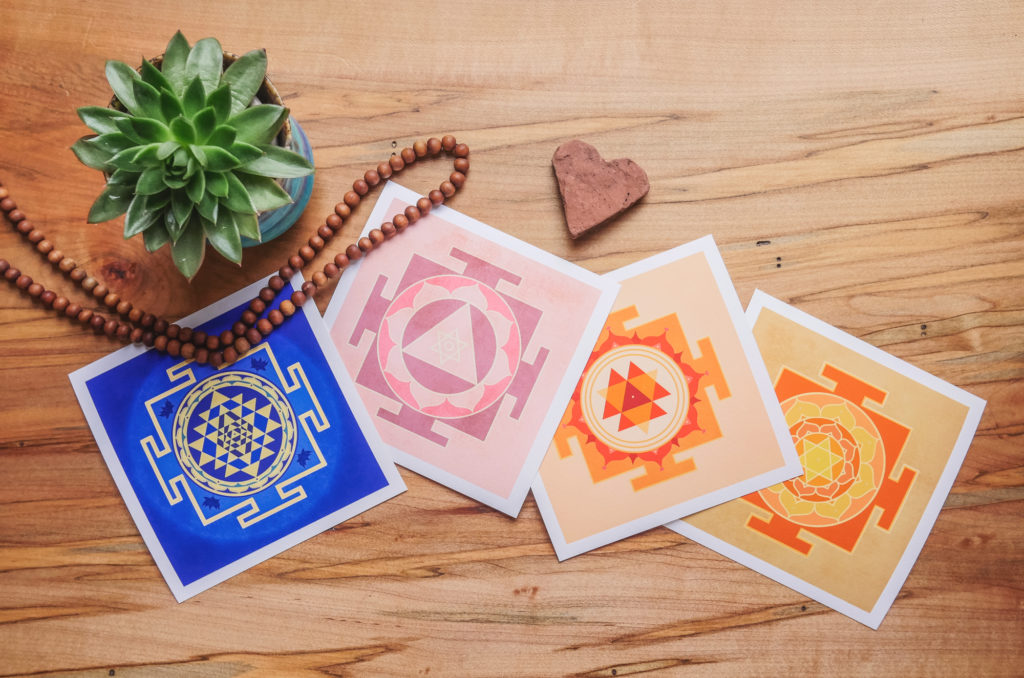 Yantra prints (Sri, Ganesha, Durga, and Surya Yantras) on textured watercolor archival paper available at my Etsy Shop!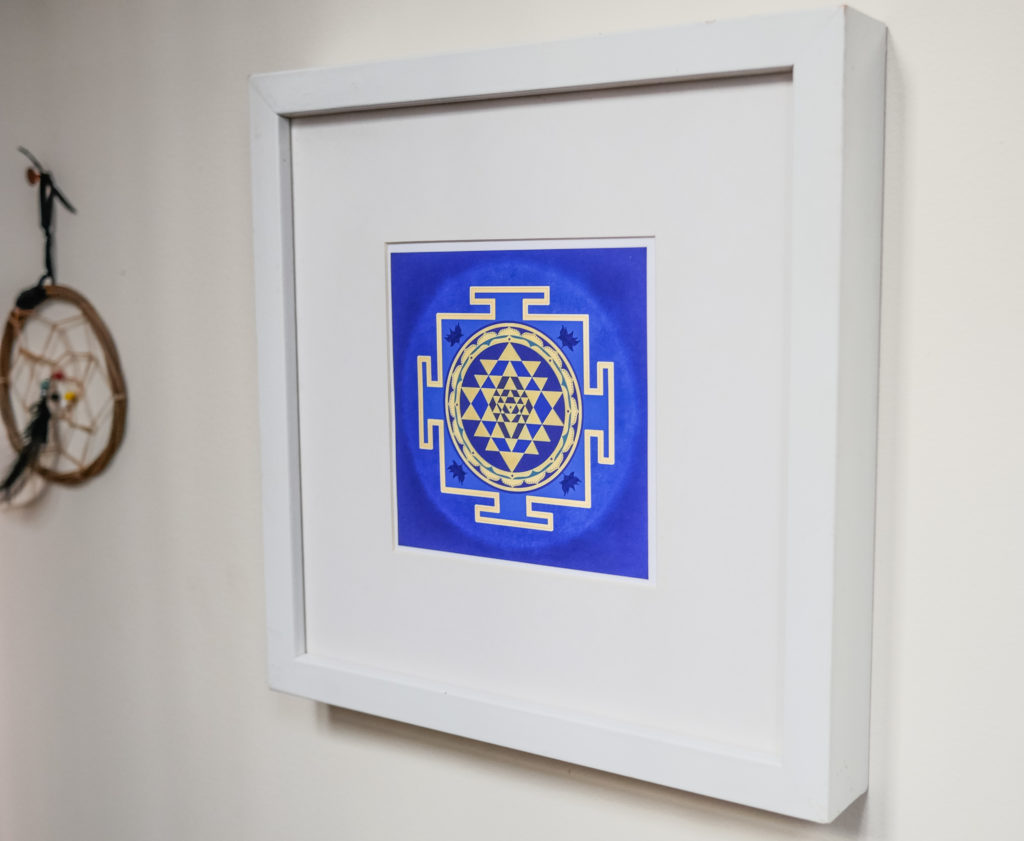 Sri Yantra Print framed.